In 2020 I read 15 nonfiction books, 5 novels, and 13 graphic novels or art books. In 2019, I read 26 books all together. In 2018, I read 38.
Why split it out this way? It seemed a logical way of organizing things.
I included only books I read cover to cover. There were probably three times as many books that I started, or got halfway through, that didn't make the cut. Nor did most magazines, or articles (I did a lot of web reading this year). Most comics or art books, I breeze through in an afternoon. I count art books even when they're mostly pictures because I spent a minute or two studying each photo or painting, probably the way some people read others' code or craftspeople inspect and study the work of other craftspeople.
---
I started recording what I read to identify trends and biases in my reading. What do I gravitate to? Where are my blind spots, things I omit?
This year, I finished remarkably few books by women or people of color. In the year of #BlackLivesMatter and the aftermath of #MeToo, this seems like a significant oversight. Quite a few books on those topics or by those authors were started and left unfinished, waiting for me to come back to them.
At least three books I finished this year were started in years past; I expect next year I'll have a chance to revisit the topics that took up so much public attention this year.
I also wanted to track the when of what I was reading. As books get older, they either remain remarkably prescient, relevant, and interesting, or fade into obscurity. As per the Lindy effect, the age of a book is a good proxy for its staying value. This year, I read primarily books published in the last ten to twenty years. Eighteen of them were published since 2018, including eleven from 2020. I've done a bad job on that front, eh? Only three books on the list were published before 2010, and only one book was published before the turn of the century, which I published a close read on.  
There was no overarching theme to my readying this year. I can't draw a thread, except that it was a broad explorations of things that were interesting to me. A book on the invention of avante-guard cooking, and arcade machine design, and translation. A few technical books - programming languages, hacking, graphic design, psychology. A bit of contextual philosophy - running, silence, performance.
But mostly – I changed jobs. COVID and #BLM happened. I took a month to drive cross country. If years prior I would have a project like Anna Karenina or working through a technical text, this year I gravitated towards easy reading.
---
And now, the list. Organized somewhat arbitrarily.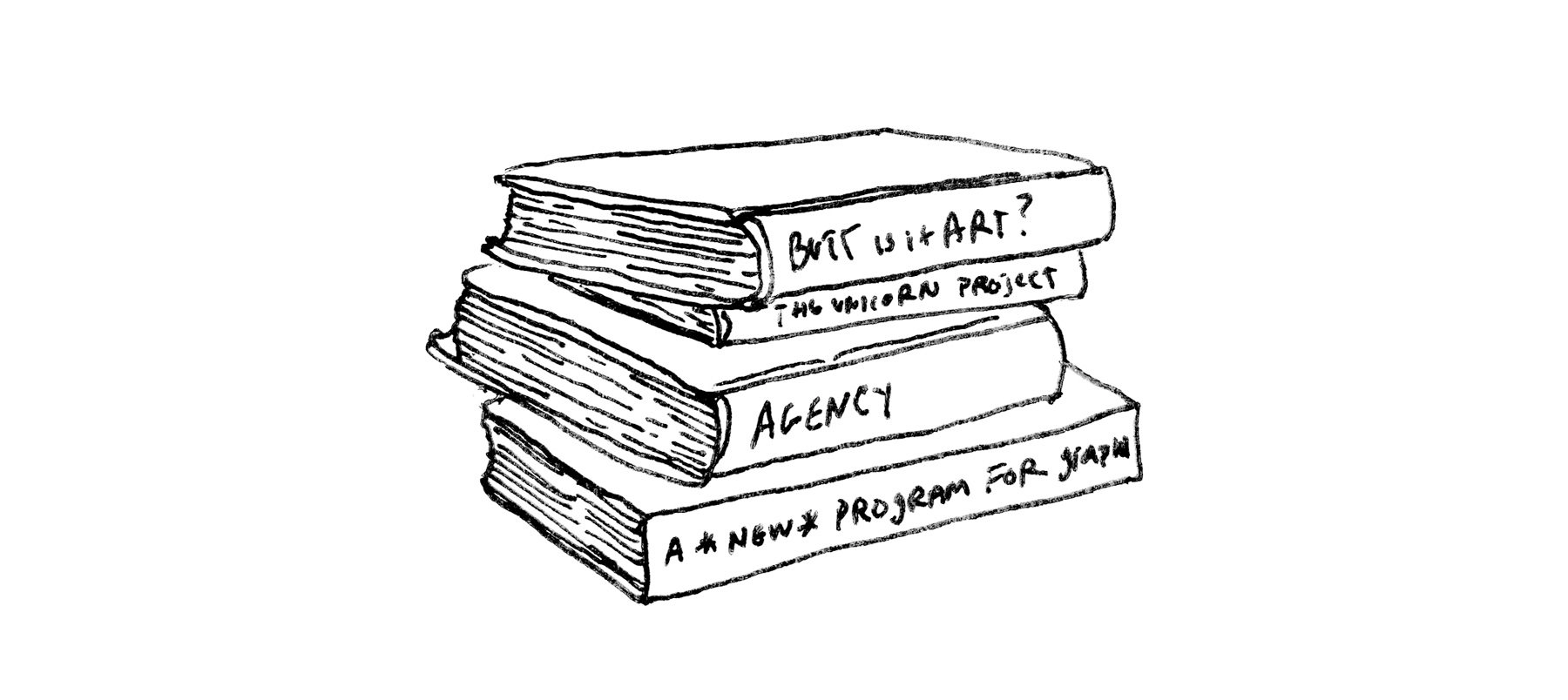 ---
NonFiction
Silence in the Age of Noise by Erling Kagge (2017)
What I Talk About When I Talk About Running by Haruki Murakami (2007)
Nineteen Ways of Looking at Wang Wei by Eliot Weinberger (1987)
At Home: A Short History of Private Life by Bill Bryson (2010)
Increment Issue 5: Programming Languages (2018)
Endure: Mind, Body, and the Curiously Elastic Limits of Human Performance by Alex Hutchinson (2018)
The Ride of a Lifetime by Bob Iger (2019)
Sandworm: A New Era of Cyberwar and the Hunt for the Kremlin's Most Dangerous Hackers by Andy Greenberg (2019)
The Sorcerer's Apprentices: A Season in the Kitchen at Ferran Adrià's elBulli by Lisa Abend (2011)
A *New* Program for Graphic Design by David Reinfurt (2019)
The Way It Wasn't by James Laughlin (2006)
Eat a Peach by David Chang (2020)
The Psychology of Money by Morgan Housel (2020)
Fire Cannot Kill a Dragon: Game of Thrones and the Official Untold Story of the Epic Series by James Hibberd (2020)
A Letterpress Tribute to the Ampersand & A History of the Railyway Station Press by Stuart Van Leer Bradley, Jr. (2020)
---
Fiction
Sourdough by Robin Sloan (2017)
Mr. Penumbra's 24 Hour Bookstore by Robin Sloan (2012)
Agency by William Gibson (2020)
The Unicorn Project by Gene Kim (2019)
Red Shirts by John Scalzi (2012)
---
Comics/Art
Tales from the Loop by Simon Stalenhag (2015)
Alexander McQueen: Savage Beauty (2011)
Williamsburg, BK in the Time of Plague by Brian Rose (2020)
Prophet, Volumes 1-5 by Brandon Graham (2015)
Pretty Deadly, Volume 3 by Kelly Sue Dominick and Emma Rios
Russian Fairy Tales by Frank Herfort (2020)
Grenade by Will Kirkby (2020)
Sega: Arcade Popup History
Escapo by Paul Pope (2014?)
Butt is it Art? by C.D. Stoll (2020)
Junji Ito's Cat Diary: Yon & Mu by Junji Ito (2009)
Dracula, Motherfucker! by Alex de Campi and Erica Henderson (2020)
Monument Avenue, Richmond by Brian Rose (2020)
---
Thank you for reading.
Was this useful? Interesting? Have something to add? Let me know. Seriously, I love getting email and hearing from readers. Shoot me a note at hi@romandesign.co with your thoughts and I promise I'll respond.
If you found this interesting, you can sign up for updates when there's a new post. It's really easy:


Thanks,
Roman